WI-FI is now available within the Village Hall and outside on the field (may be limited in some areas of the grounds). See terms and conditions at foot of this page.
How to Access:
1) Search for our Network—HERNHILL DCA / VH Guest
2) When you connect you will be directed to a landing page headed "UNIFI"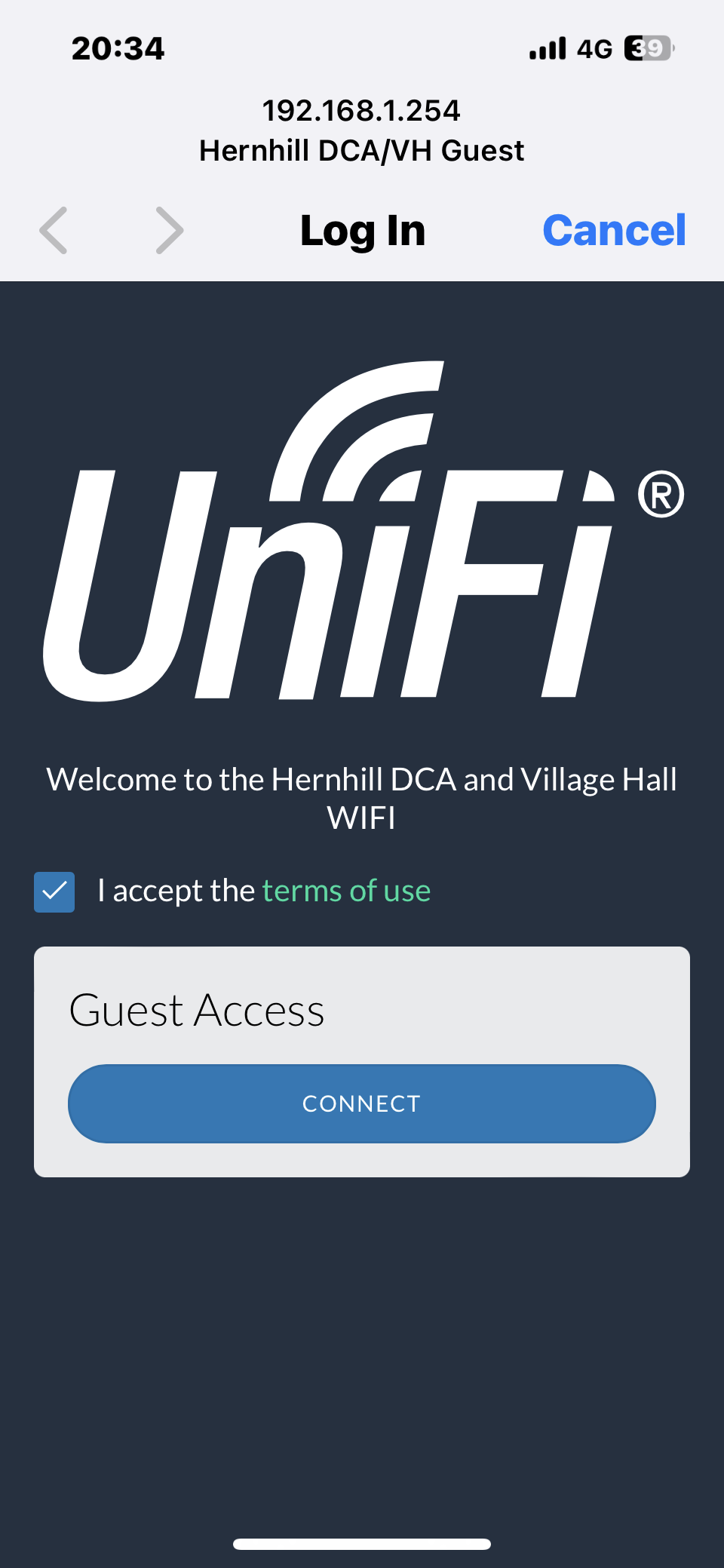 3) There is no password.
4) Accept the Terms & Conditions of use—see the WI-FI page of our website for full details at www.hernhill-bookings. net
5) Then click to connect.
Its as simple as that!
IMPORTANT
This is an open system so parents / guardians / adults making the hall booking are responsible for ensuring that any children accessing the system have adequate supervision at all times while they are connected to the system.
We have put in restrictions to limit access to unsuitable websites as recommended by cleanbrowsing.org service plus restricted access on Google to " Safe Search" and on You Tube to "Restricted Mode", but we know this may not be 100% secure so your supervision is required.
We accept no responsibility for content viewed while using this WI-FI system, if you are not sure its suitable then please do not use.
These conditions apply to Village Hall premises and Hire of its facilities only.
Thank you
Village Hall Committee
Terms & Conditions of Use
By accessing the wireless network, you acknowledge that you're of legal age, you have read and understood and agree to be bound by this agreement and the "Important" information listed above.
You agree not to use the wireless network for any purpose that is unlawful and take full responsibility for your acts.
The wireless network is provided "as is" without warranties of any kind, either expressed or implied.